Shim Manufacturing Experts – Thin Material Specialists
Leading manufacturer of all types of shim washers in any material and at any quantity including: Aluminium, Brass, Copper, Steel and Plastic
Shim Washers From Stephens Gaskets Limited
A leading manufacturer of shim washers, Stephens Gaskets serves customers all over the world offering high quality services.
Founded in the Midlands in 1947, we have worked with clients from various spheres of life and locations for more than 50 years.
Are you looking for high quality, precisely sizes shim washers? You've come to the right place. No request is too big or small for us as cherish each and every one of our orders.
We offer a fast turnaround and worldwide delivery. Therefore, you'll be rest assured you have your shims in good hands.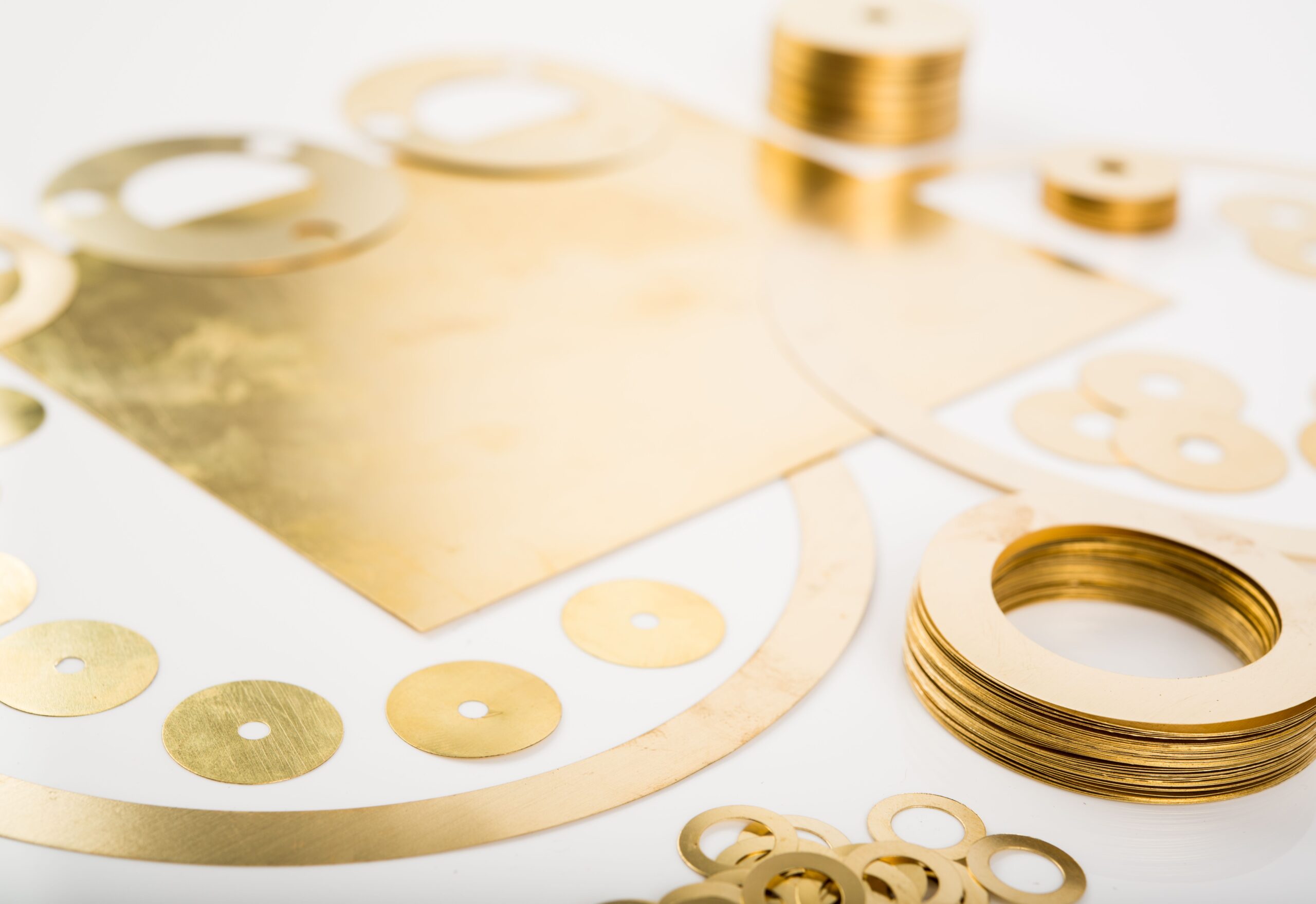 The need for shim washers is usually to fill excess gaps in a range of different applications. A common use is in bearing assemblies to reduce excess play. In terms of material Stephens Gaskets can manufacture shims with a range of different materials depending on the application and properties needed.
A common use is as a compensator between two components where they absorb friction. This is particularly of benefit as it means the two components do not need to be an exact fit – a shim washer is used for this purpose to fill the gap. This also then means that the friction and wear is not against the component itself but instead the shim washers. They can then be replaced with new if and when they become worn and the component is back to its fully working order. 
Bespoke Shim Washer Services
While we do offer pre cut shim washers, we take great satisfaction in our adaptability and willingness to tackle challenges head on. So, if you are after a very specific type of shim washer, our bespoke services will give you the the size, thickness or shape you desire for your application.
Stephens Gaskets Shim Washers
Shims can be manufactured in most thicknesses including: 1.0mm, 1.5mm, 2.0mm, 3.0mm | 1mm, 1.5mm, 2mm, 3mm
Brass Shim Washers
As a metal alloy brass has many unique properties. Brass shim washers are often used where there is less friction, in such as gears, electrical and plumbing appliances and bearings. Another key property is the fact brass does not 'spark' which many materials do.
Aluminium Shim Washers
Millions of tons of Aluminium is produced every year and it is used through a range of applications. Some of the properties which make aluminium shim washers commonly used are electrical conductivity, non magnetic and non flammable.
If you are looking for a flexible, hard wearing and supportive shim washer then carbon spring steel is widely used. Stephens Gaskets Ltd can supply shim washers in any thicknesses, gauges and diameter.
Units 1-4 Alston Road Oldbury, Oldbury, West Midlands, B69 2PP